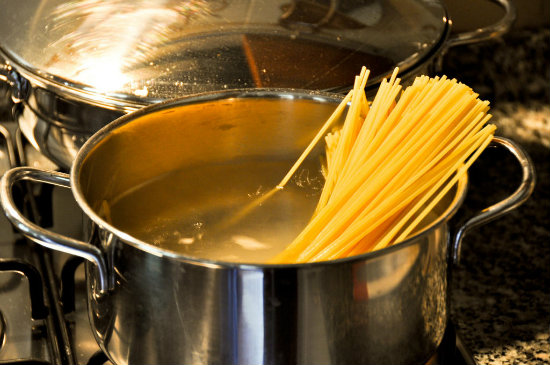 Come cucinare la nostra pasta:
Usare pentole piuttosto capienti;
Utilizzare un litro d'acqua per ogni etto di pasta;
Ad ebollizione aggiungere sale grosso da cucina (dieci grammi per litro d'acqua);
Attendere che riprenda l'ebollizione ed immergere la pasta, poi mescolare (tranne per i fusilli);
Per il tempo di cottura attenersi alle indicazioni riportare sulla confezione, vedi "Primo tempo di cottura" (al dente); assaggiare comunque la pasta prima di scolarla.
How to cook pasta Somma:
Fill a large pot full of water and place over high heat;
When the water to boil, add salt to taste; when water returns to a boil add pasta and stir frequently (only for fusilli not stir);
Taste the pasta to see it is cooked before draining it; the pasta it's "al dente" (that means a little hard) by cooking it for exactly the indicated cooking time on the package.
PER GARANTIRE L'INTEGRITÀ della Pasta Somma si consiglia di CONSERVARE IN LUOGO FRESCO, ASCIUTTO, PULITO ED AL RIPARO DA FONTI DI CALORE.